INQ Mobile projects
After four years at Nokia I joined the team at INQ Mobile, which was then a relatively new startup-sized company that was financed by Hutchison Whampoa (owners of the Three network in the UK). The idea behind the company was to develop mobile devices that had social media and sharing applications fully integrated into the core operating system. The team started out with a feature phone running Qualcomm's Brew OS and I worked on applications on that for the first year I was at the company. This included a Facebook application that was developed in collaboration with the US company (it helped that Hutchison are shareholders) as well as a Twitter app.
INQ then began developing a device running a modified version of the Android OS and at this point I started working on concepts for aspects of the core system (including sharing and hardware-related interaction) as well several applications that were being developed in house.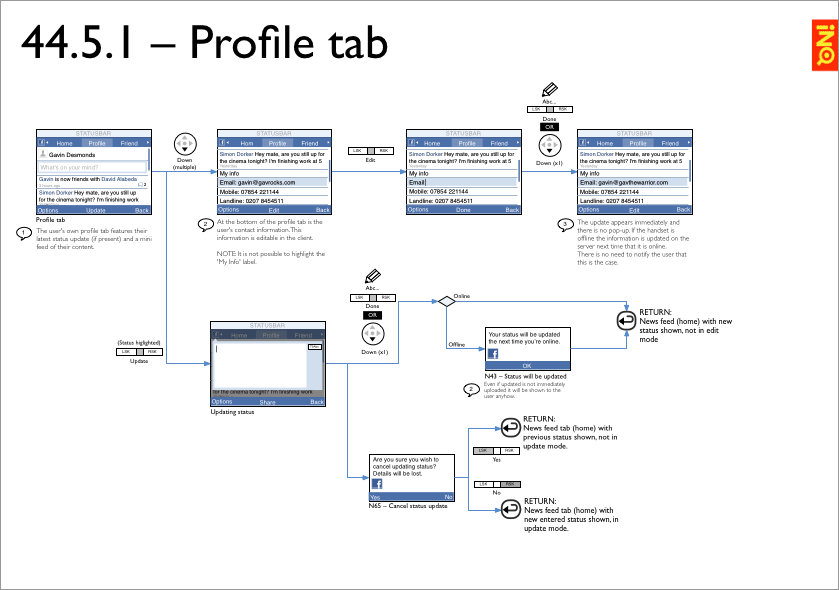 A snapshot of the detailed flows I created during the development of a Facebook application that was released on INQ's first feature phone.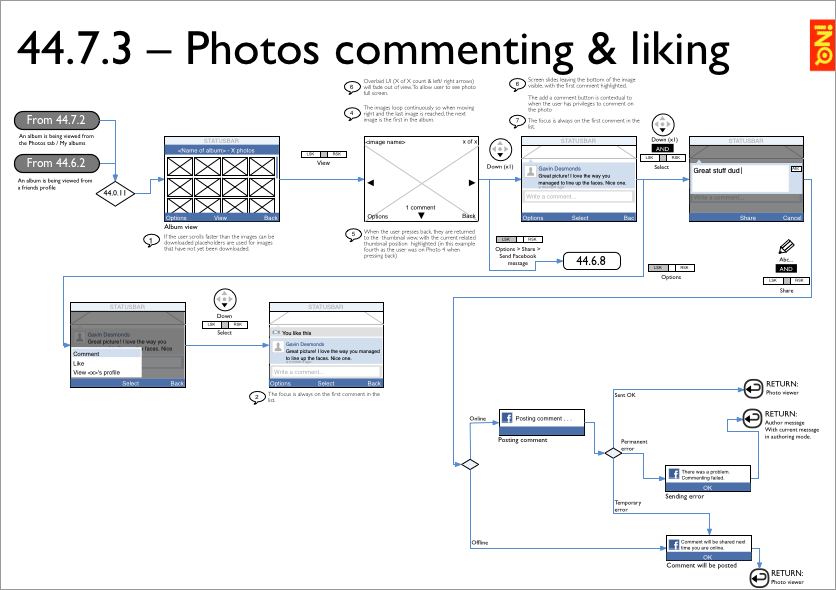 Another page from the flows I created as part of the development of INQ's first Facebook application.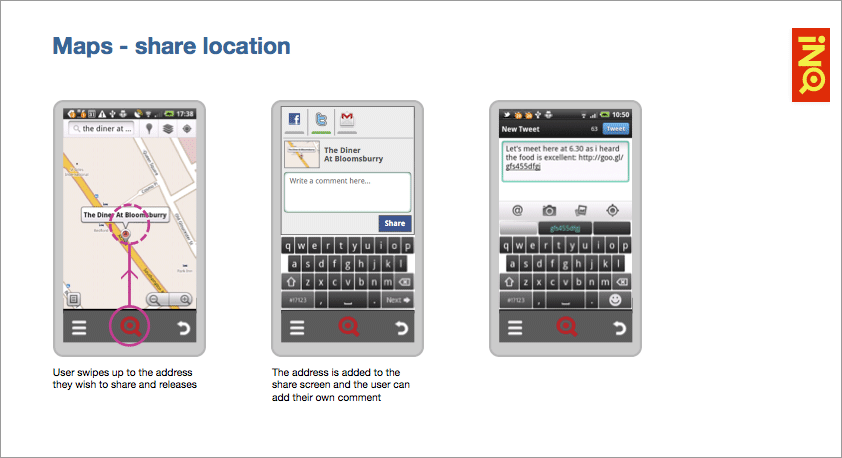 Whilst the company was developing its first Android device I worked on a series of concepts around the sharing of various kinds of content.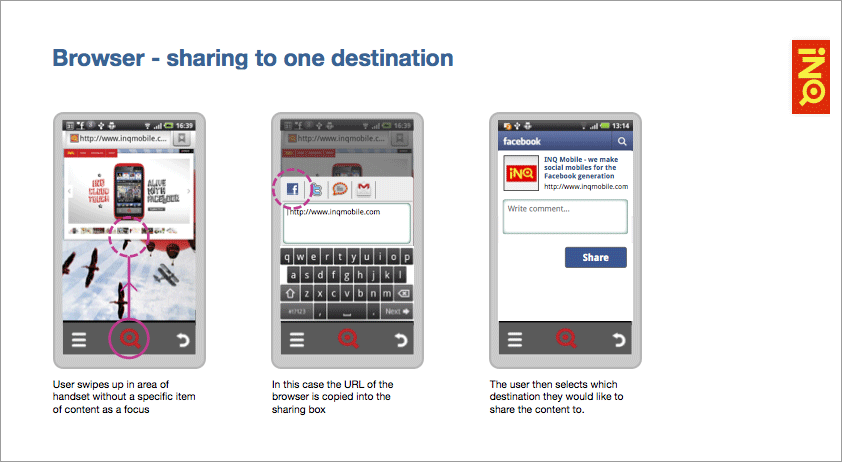 Another concept I worked on for the INQ Android device's core operating system.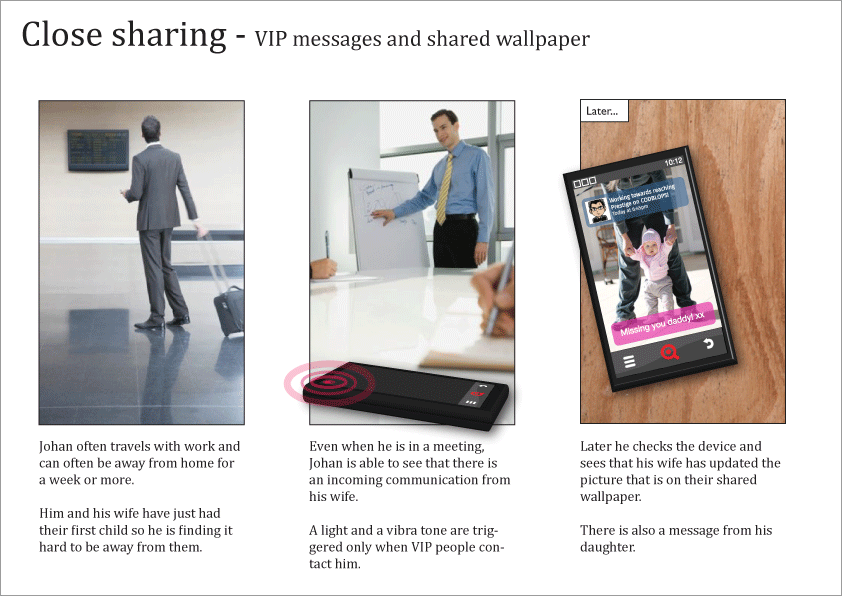 I also worked on more high-level concepts for how the new INQ Android device could facilitate sharing between friends and family.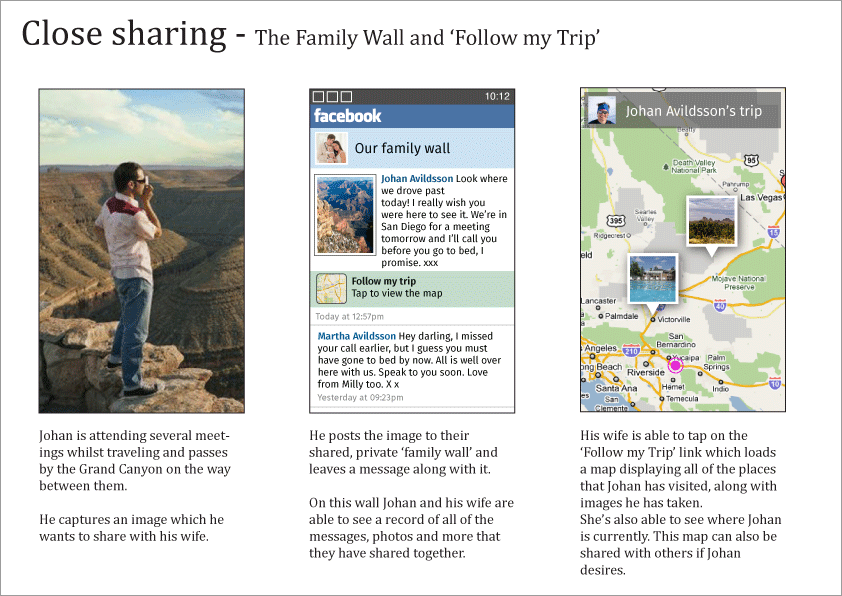 Another concept I designed that was based around the idea of sharing with close friends and family.